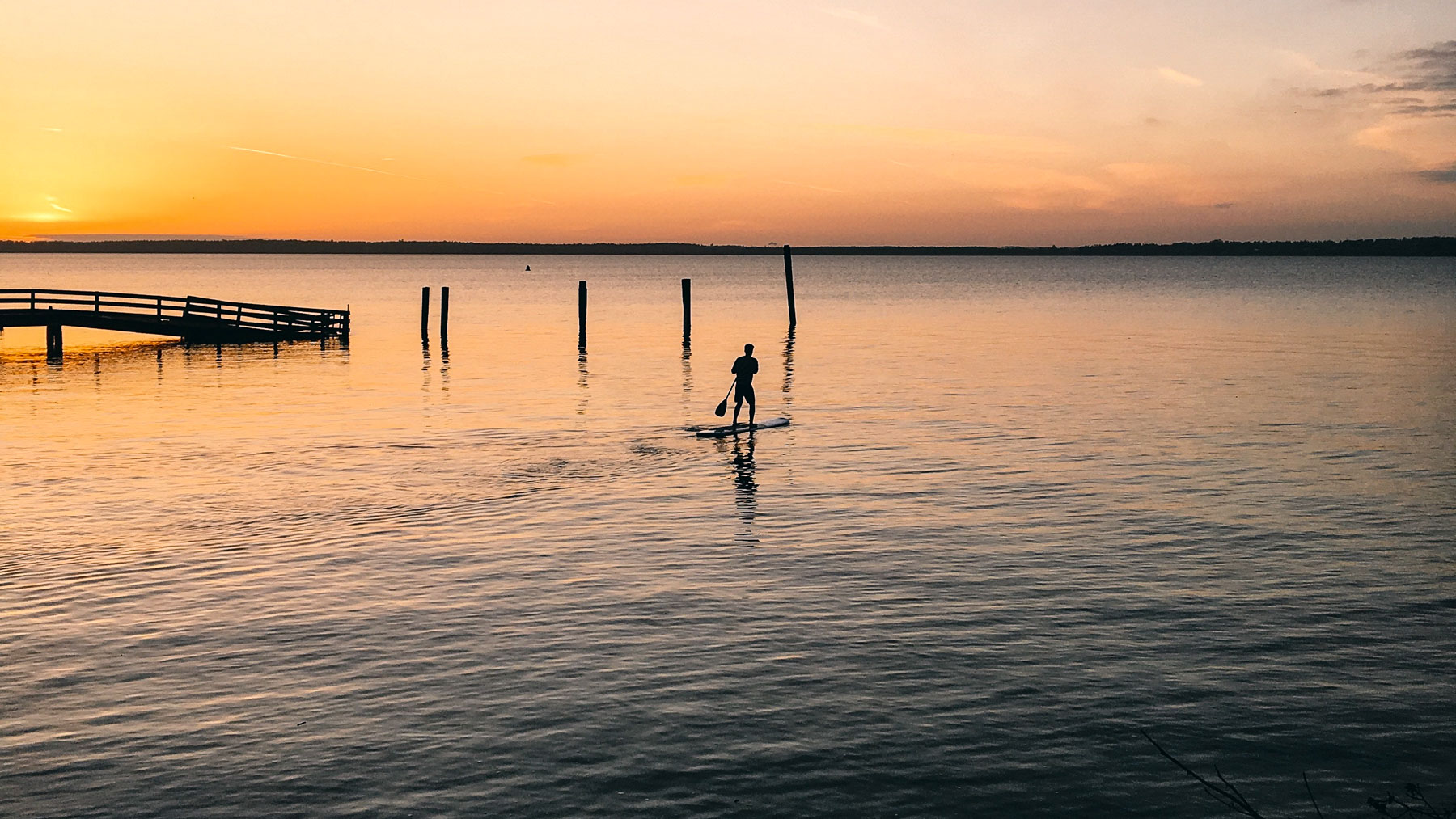 What do we have in common with Polynesian fishermen? We are all avid Stand Up Paddlers!
This trend sport can be wonderfully practiced here on Korcula island. You will find our brand new SUPs right at the private beach, where you can rent them by the hour.
Best of all, you do not have to be a surfer to look good on your SUP!
What looks rather unspectacular at first, turns out to be a highly exciting and at the same time relaxing leisure activity, which requires the use of the whole body.
For the first self-tests, our tilt-stable beginner boards are the best option. In addition, it is advisable to observe the waves: The smoother the water, the easier the boarding.
Guests who want to keep fit while on holiday, natural talents with a good sense of balance and coordination and all those who are already more adept at dealing with wobbly boards, prefer our SUP´s with sportier shape.
These models are also perfectly suitable for longer tours, as you progress faster due to their shape and the associated fuselage displacement. So think about visiting peninsula Peljesak on your paddle board – it is worth a visit!
… And if that's not enough, for all practiced yogis with an outstanding sense of balance: Yoga can also be performed on the Stand Up Board 🙂
The smoother the water, the broader the board, the easier it is. The difficulty can be increased even here with the selection of the board.
For the upcoming season 2019 we will again provide up-to-date SUPs of the brand AIRBOARD directly from Switzerland.
Try it and you know why it's so much fun!
"Once you tried, you can not stop!" 🙂